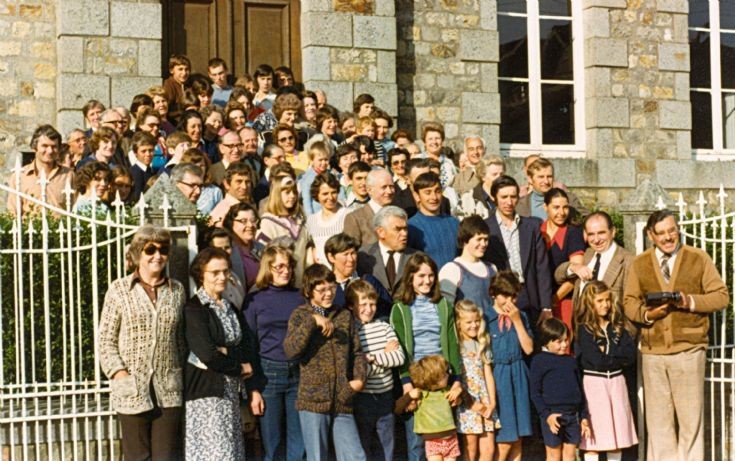 The Slaugham Archive
Slaugham Twinning Association in France
As is traditional, a group photograph standing on the steps of the Mairie in St. Martin des Besaces records the departure of the British contingent of the Slaugham/St Martin Twinning Association at the end of the weekend.
1 Fred Morgan, 2 Barry Ray, 3 Daphne Morgan, 4 Olive Darby, 5 Joan Greenfield, 6 Katie Rye, 7 Charlie Rye, 8 Agnès Demortreux (Fr), 9 Basil Dick, 10 George Hood, 11 Josie Ray, 12 Glad Fraser, 13 Charles Kindred, 14 Nora Ray, 15 Pierre Prunier (Fr - President), 16 Phyllis Kindred, 17 Joan Dick, 18 Betty Hood, 19 Helen Beard, 20 Roger de Panthou (Fr), 21 Roger Ray, sealing the Entente Cordiale with 22 Marie-France Prunier (Fr), 23 Sid Beard.
The Large Version is a numbered version of the picture.
View Large Version
Picture added on 31 October 2013 at 10:10