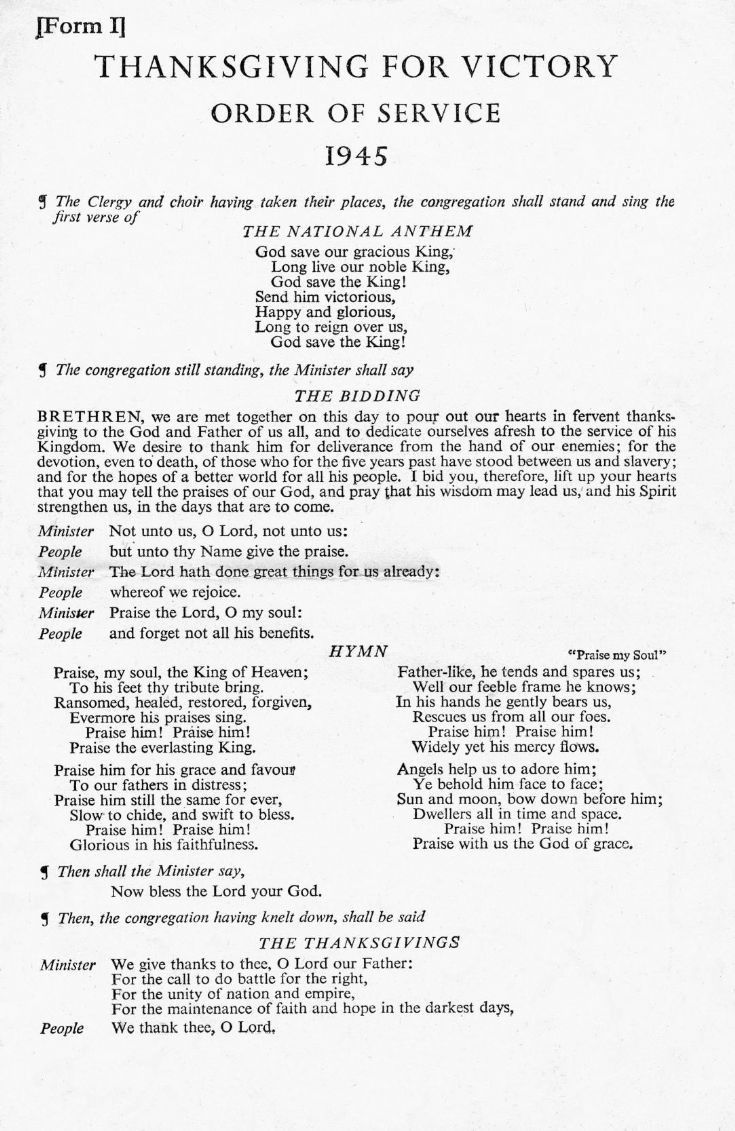 The Slaugham Archive
Thanksgiving for Victory Order of Service
With the end of the Second World War, it was decided that churches throughout the country should be united for a service of Thanksgiving for Victory, and vast numbers of the prescribed Orders of Service were printed and distributed. It was, indeed, a case of "Singing from the same hymn sheet", literally.
It is interesting to note that prayers were offered for the "mighty help of Russia and the United States of America", and mightily ironic that just six months later, on 5th March 1946, Churchill made his famous speech, saying "From Stettin in the Baltic to Trieste in the Adriatic, an iron curtain has descended across the Continent". So began the Cold War.
Click on Open Document to view the Order of Service.
Open Document
Picture added on 31 October 2013 at 14:37