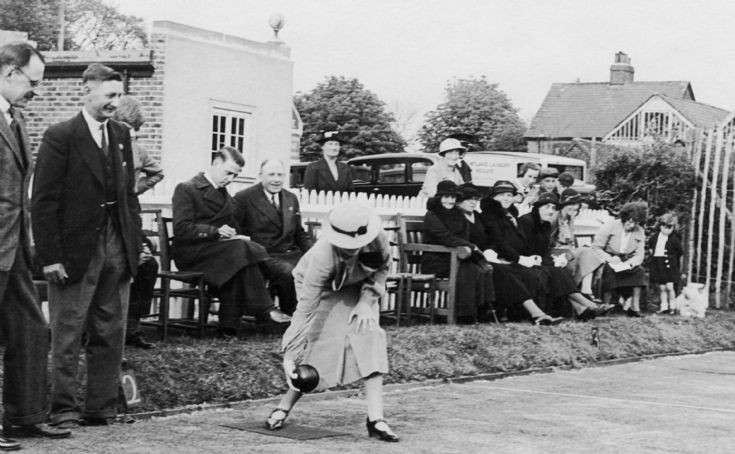 The Slaugham Archive
New bowling green, Handcross
In May 1936 the Handcross Bowling Club vacated the green at its previous location behind the Red Lion and moved to its present headquarters adjacent to the Parish Hall.
At an inaugural ceremony, Mrs Eveline Warren kindly agreed to cast the opening bowl, and I have it on good authority that it was for the first and last time!
On the extreme left wearing glasses is her husband, Col. John Raymond Warren, who is standing next to Frank Weller, a carpenter of Handcross.
Standing behind, and mostly hidden by Mr Weller, is Michael Warren watching his mother, admiringly.
Seated on the bench with a notepad is, almost certainly, a newspaper reporter writing his report. Sitting next to him is the Rev. Francis Jacomb-Hood, vicar of St Mary's, Slaugham from 1929 to 1946.
Click on Large Version for a close up. Please can anyone name others in the picture?
View Large Version
Picture added on 17 November 2013 at 20:27