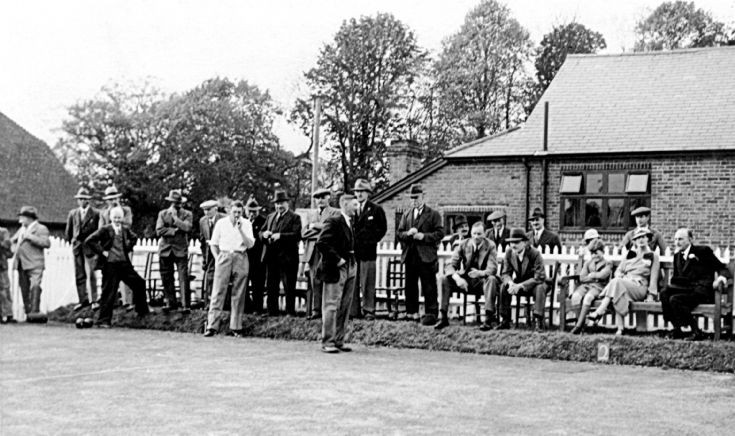 The Slaugham Archive
New bowling green, Handcross
This is a general view taken of the opening ceremony for the new bowling green at Handcross. Also, see
picture #940
.
On the extreme left, facing to his right, is Ralph Tulley. Standing on the green, in white shirt, is my grandfather, Jim Longhurst of Slaugham, who played a major part in the preparation of the green and the laying of the turf. Also standing on the green is Frank Weller.
Sitting, with a hat, is Col. J. R. Warren, then 8-years-old Michael Warren, then Mrs Eveline Warren.
I recall that my grandfather used to say that he was fearful of damage to the green when Mrs Warren walked on the turf with those long heels!
Click on Large Version for a close up. Please can anyone name others in the picture?
View Large Version
Picture added on 17 November 2013 at 20:28