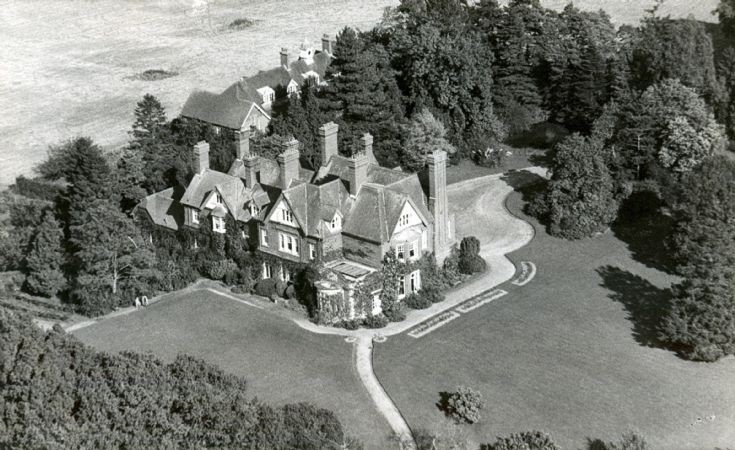 The Slaugham Archive
Holmsted Manor, Staplefield
Holmsted Manor has seen many uses since it was built by Captain John Dearden in 1891; he having purchased the site in 1889.
In 1922 the house became home to the first of three families who had been deprived of their former homes through devastating fires. The first family was Mr and Mrs James Galloway from Somerset, who later moved to the Old Kennels, in Staplefield.
Then, in 1936, Mrs Eveline Warren moved to Holmsted Manor following the large fire at Handcross Park. After a relatively short stay she, and her husband, Col. J. R. Warren, moved to a more permanent home at the Hyde, Handcross.
On 19th February 1947, Col. and Mrs Leonard Messel watched their home at Nymans burn down, and after a short period they had purchased Holmsted Manor and moved in.
In 1961 Holmsted Manor became the home of Sharrow School, a privately-run boys school, but closed down when the headmaster died in the late 1960s.
Yet another complete change of style came to the house in 1968 when it became Silver Springs Country Club.
The club was fairly short-lived and in 1975 the house underwent another major change of use by becoming a training centre for Youth with a Mission. Almost forty years later this enterprise still flourishes and has been a great steadying influence on the life and times of this fine country mansion.
A close study of this aerial view of Holmsted Manor shows two gentlemen chatting at the edge of the lawn on the extreme right, but who they are will probably remain a mystery.
Picture added on 17 November 2013 at 20:29
Comments: