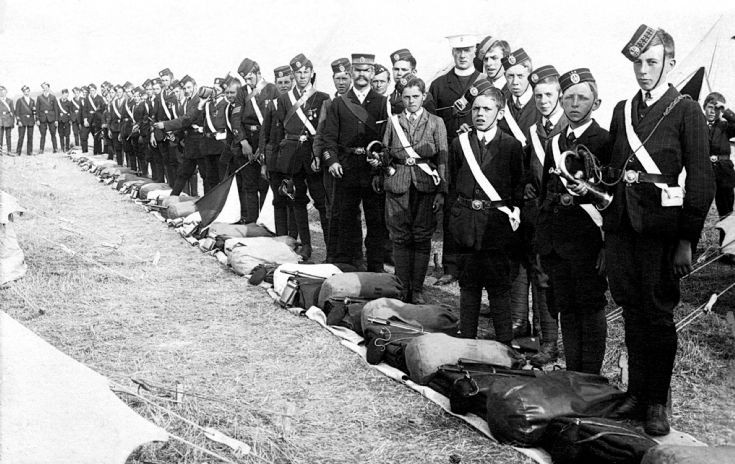 The Slaugham Archive
Church Lads Brigade - Slaugham Company
In about 1906 a company of the Church Lads Brigade was formed in the Slaugham Parish with its HQ in Handcross Mission Hall, now known as All Saints Church.
The Officer in Charge was Rev. H. R. White, curate of Slaugham from 1906 to 1910, and second in command was Col. J. R. Warren.
They carried out drill and were often called out on church parades when they would march from Handcross to the Parish Church.
They appear to be on a camping trip with about 38 men and boys in the photograph. I assume Rev. H. R. White is wearing the white cap and there is a list on the reverse of the photograph which names the following persons but does not indicate their position in the picture.
Col. J. R. Warren, Tubby White, Wally Bristow, Ted Jenner, Billy Mitchell, Percy Simmonds, Jim Langley, Arthur Baker, Georgie Ireland, Mr Marchant.
However, Col. Warren is certainly not in the photograph, and this casts doubts on whether all the others appear.
Click on Large Version for a close up.
View Large Version
Picture added on 24 November 2013 at 20:33