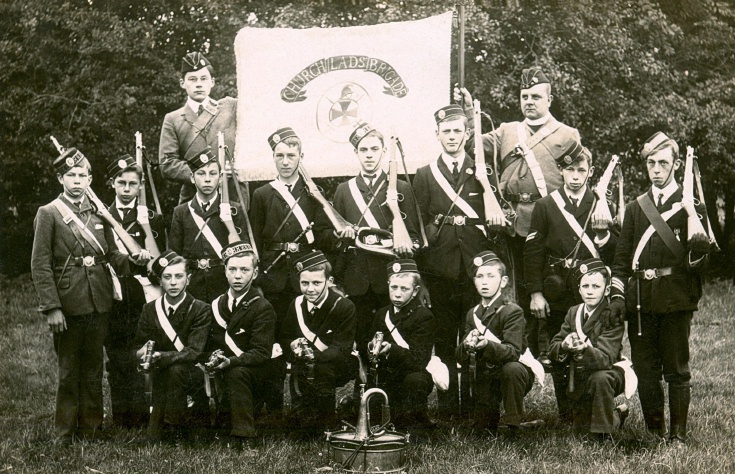 The Slaugham Archive
Church Lads Brigade - Slaugham Company
This is another photograph of the Church Lads Brigade under the command of Rev. H. R. White. I presume that is the curate at Slaugham, Rev. H. R. White, holding one side of the banner, but there are no details of the others in the picture.
The boys learned physical training, boxing, and carried out other activities including camping.
The uniform was just a pill box hat held on the side of their heads with a strap under the chin, a leather belt, and a white haversack over their right shoulder. I hope the fellow on the right wearing gloves had a good excuse for wearing the haversack on the wrong side!
They were well armed, but I would suggest that boys' clubs would not be permitted to handle firearms in that manner nowadays!
Click on Large Version for a close up.
View Large Version
Picture added on 24 November 2013 at 20:34