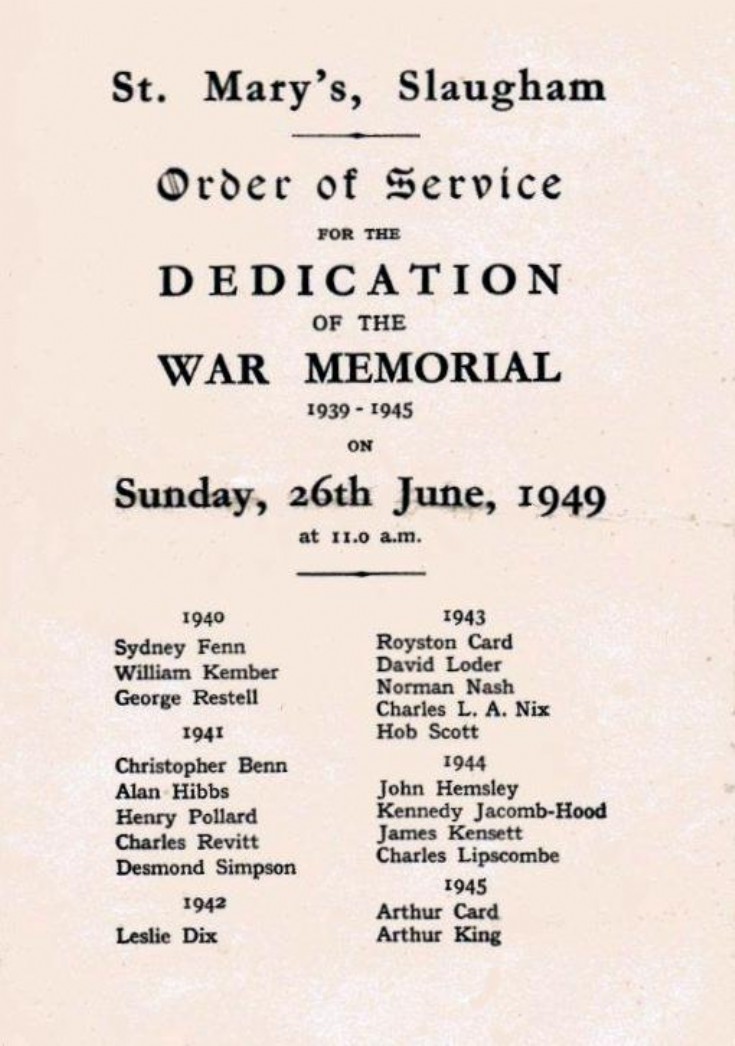 The Slaugham Archive
Dedication of War Memorial at St Mary's
Following the end of WWII, Slaugham Parish took stock of the men of the villages who loss their lives during the hostilities.
On 26th June 1949 an act of dedication took place at the war memorial and the front page of the Order of Service is shown above.
The family names of so many on the list will be familiar to those who lived in the parish during the latter part of the last century.
The enable the names to be recognised by the search facilities, they are listed below.
Sydney Fenn, William Kember, George Restell, Christopher Benn, Alan Hibbs, Henry Pollard, Charles Revitt, Desmond Simpson, Leslie Dix, Royston Card, David Loder, Norman Nash, Charles L. A. Nix, Hob Scott, John Hemsley, Kennedy Jacomb-Hood, James Kensett, Charles Lipscombe, Arthur Card, Arthur King.
Picture added on 11 December 2013 at 15:47