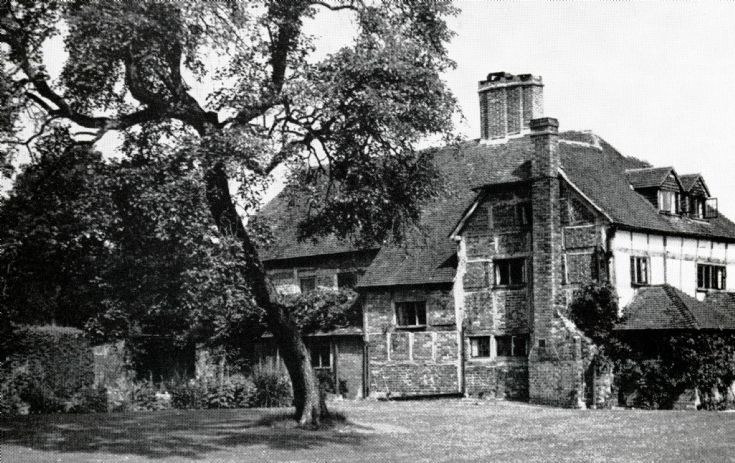 The Slaugham Archive
Naylands, Slaugham
Located just a short distance from the Furnace Pond in Slaugham, Naylands has received several renovations and alterations over the years since it was built around 1600 as a timber-framed building with plaster infilling. There was an earlier building on the site as Naylands was one of the tenant farms let by William Covert of Slaugham Place to a John Smythe in the late 1400s.
The Court Rolls for the Manor of Slaugham names William Hunt as a tenant of the homestead in 1668.
From sometime in the mid-1800s, Thomas Mitchell was the tenant who turned the place into a beer house called "The Sundial". More on this enterprise can be found with
picture #989
.
In 1932 it was purchased by the Labour MP for Lambeth North firstly, then Vauxhall, George Strauss (1901-1993) who was the "Father of the House of Commons" from 1974-1979. He was later to be created a life peer as Baron Strauss of Vauxhall.
The photograph depicts the rear aspect to the left, and the timber framing with white infill on the right is the side aspect facing the church.
Picture added on 01 January 2014 at 21:29