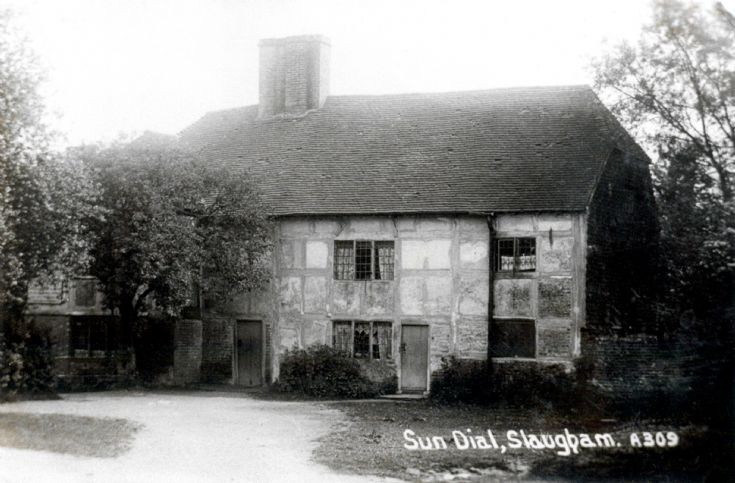 The Slaugham Archive
The Sundial, Slaugham
In the mid-1800s the tenant was Thomas Mitchell who liked to invite his friends to Naylands for a few drinks. In a flash of inspiration he had an idea to turn his hobby into a viable business and turn the place into a beer house.
He gave it the name "The Sundial" because of his hobby making sundials. By all accounts he is said to confound better-educated men than himself by his knowledge of astronomical calculations.
In 1882 Edmund Smith and his mother succeeded Thomas Mitchell at The Sundial and continued the trade as both a farmer and "beer house keeper".
Eventually Edmund allowed the drinks licence to lapse as he said he didn't sell enough beer to pay for the licence!
Click on Large Version to view a line drawing of The Sundial by Reg Green of Handcross.
View Large Version
Picture added on 01 January 2014 at 21:31