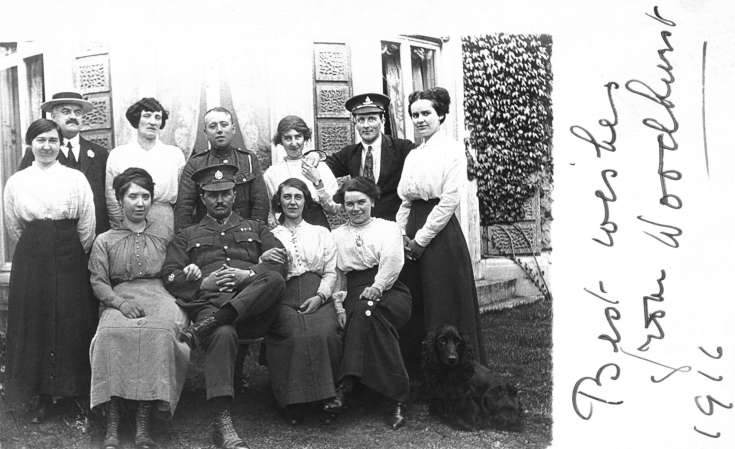 The Slaugham Archive
Woodhurst as a convalescent home
During the Great War of 1914-18, Woodhurst served as a convalescent home for soldiers arriving back from the front lines in France and Belgium.
I presume this picture shows members of the staff and a few of the patients under their care.
It all looks very friendly, and the image leaves me feeling that many of the soldiers were probably suffering from psychological problems arising from the sights and sounds of battle rather than injuries to their bodies.
Picture added on 08 January 2014 at 14:40
This picture is in the following groups
Woodhurst